We Help Business by Improving Websites
Based in Dublin, we take the time to understand our clients and their business. We use this to help them enhance their credibility & to get the most from their online activities.








Our experience with Hoot was hassle free and the service was as professional as you could ever want. It involved incorporating an online shop and the guidance we were given was exceptional. Thanks for all the advice and guidance and for giving Ginkgo a fresh new and exciting look…Bronagh
Hoot is a Dublin web design company that specialises in redesigning or revamping websites. We help our clients increase their sales volume & new business inquiries by creating beautiful mobile friendly websites.
Our websites rank well on Google and are designed to impress visitors and to encourage sales & inquiries. The areas that we get involved with are:
1) Website Re-designs
2) Search Engine Optimisation
3) Responsive Web Design
4) Content Management Systems
5) Social Media Integration & Campaigns
6) E-Commerce, Online Shopping Carts & Payment Systems
7) Content Marketing.
8) Digital Strategy Consultation
As a team we are completely client focused and will go to great lengths to make sure that our customers are happy.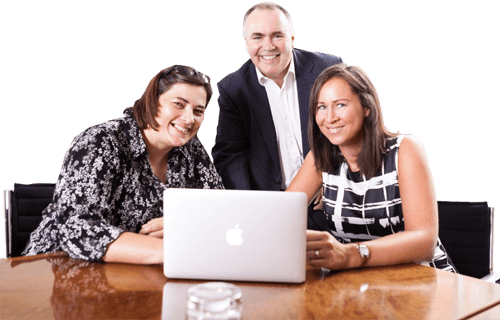 Modern Design | Mobile Friendly | Social Media | Google Friendly | SEO Optimized | E-Commerce
WHAT'S INVOLVED & HOW MUCH DOES IT COST?
Most of our assignments range from €1500 to €7500.
We charge out our time on the basis of €80 per developer hour or €600 per day.
If we are revamping an existing website we will usually try to use much of the existing content and structure in order to keep costs to a minimum.
Time is the biggest cost element although there are costs associated with site specific software, domain registration and hosting.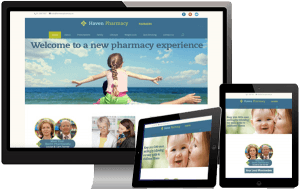 The activities required as part of the development process may include:
a) Client meetings & discussions
b) Logo Design
c) Initial Layout & Design Preparation
d) Site Preparation on Test Site
e) Design of Standard Pages
f) Testing on Different Devices & Adjustments required
g) Testing on Different Browsers & Adjustments required
h) Content Transfer from old site to new
i) Client training on the Content Management System
j) Post launch activities relating to Social Media Integration, Optimisation for Google and Website Security
k) Dealing with Snag List items
We pay close attention to the finer details and keep working on a website design until we're sure it looks and feels right.
Our work will sometimes go through 4 or 5 internal revisions before we are happy to show it to the customer and more often than not, the client will still want to tweak it a little more.
In most cases our websites pay for themselves within a few months and we know that we give great value for money.
Please get in touch to have a chat about ways we can improve your website.
It probably won't cost as much as you think!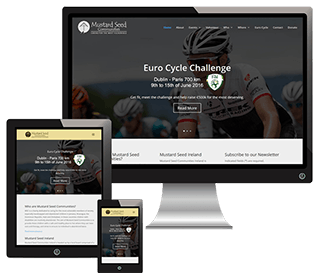 MUSTARD SEED IRELAND
Mustard Seed Ireland was set up as a website for the Irish friends of Mustard Seed Communities, a worthwhile charity which supports some of the most deserving. Our design of this site includes a secure facility for online donations in the most cost-effective way possible.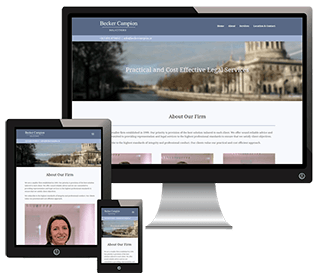 BECKER CAMPION SOLICITORS
Becker Campion is a well-estabilished firm of Dublin solicitors, based in Smithfield, Dublin 7. We created a simple, responsive web design to feature their services, location and also to introduce their team in a professional, friendly manner.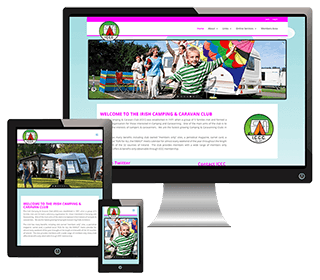 IRISH CAMPING & CARAVAN CLUB

An interesting project, designing this website we included a private members area, secure membership payment facility, an online shop and event booking functionality. All sitting on a fresh, modern, responsive web design.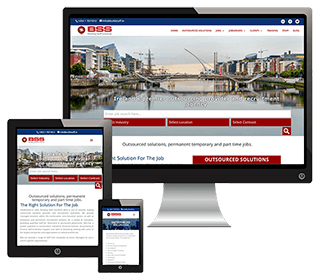 BUILDING STAFF SOLUTIONS

Modern mobile friendly recruitment website. Designed to allow easy searching of available jobs. The website also sets out to showcase the firm, its areas of expertise and the strength of their team.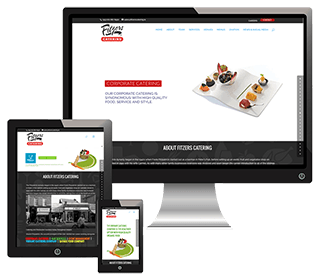 FITZERS CATERING
Fitzers Catering wanted to update and modernise their website design to make it responsive and to showcase their, services, awards, venues, and menus for clients.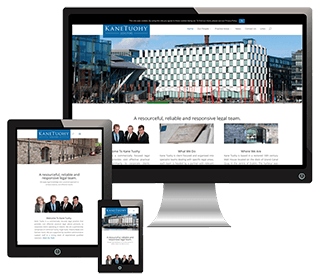 KANE TUOHY
Kane Tuohy Solicitors is a commercially focused legal practice based on Grand Canal Quay in the heart of Dublin's "Silicon Docks". The firm wanted a fresh modern & responsive web design to reflect the firm's professional profile.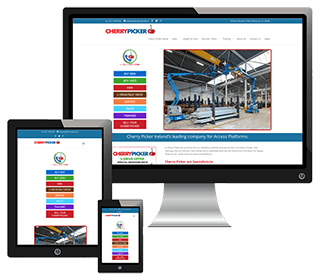 CHERRY PICKER LTD.
To celebrate their 20th year in business, Cherrypicker approached us for a website redesign. The wanted a modern, responsive web design that would allow clients to easily access sale and hire information about their machines.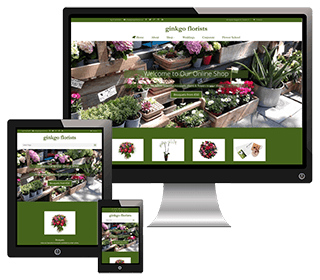 GINKGO FLORISTS
Ginkgo Florists is an award winning florist located on on Baggot Street, Dublin 4. They asked us to revamp their website and to design on-line florist shop, with a responsive web design which would increase their on-line sales.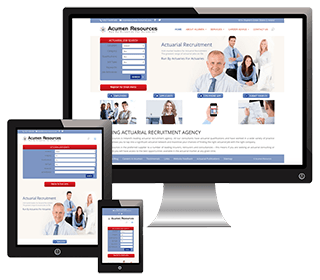 ACUMEN RESOURCES
Acumen-Resources approached us to modernise their website design and to make it responsive. They wanted both employers and actuaries, to have easy access to the search and apply online recruitment facilities through the website.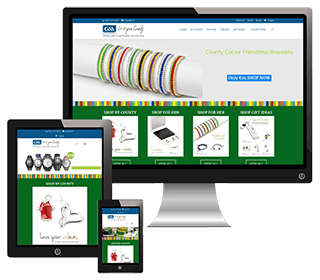 GAA JEWELLERY
GAA Jewellery and Giftware asked us to design and develop a website that would be mobile friendly, have full e-commerce facilities, easy checkout system, and the protection of a secure certificate for their clients.
TEL:
085 732 5404
EMAIL:
fran@hoot.ie