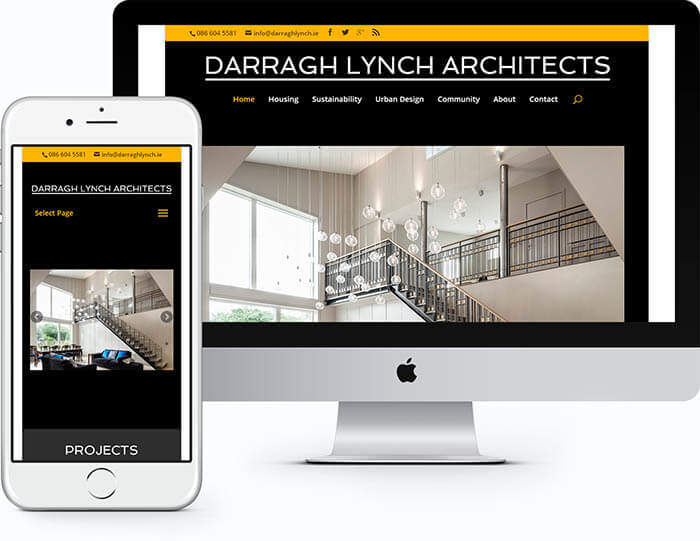 Categories: Portfolio, CMS, Responsivity
Darragh Lynch Architects asked us for a web design that was responsive and easy to maintain. Most importantly, the client asked for a strong visual platform that would allow them to showcase the full range of their architectural services.
"Hoot not only made a much better website but they made the whole process was really enjoyable. Also I have found the support and advice during and after the publication of the website incredibly reassuring. I have also noticed an improvement in my business now that I have a better on line presence"
- Darragh Lynch, Owner, Darragh Lynch Architects